Pastor Joe and Deaconess Dr. Jennie Asher
PLEASE PRAY FOR:
• Jennie's continued progress in German classes, especially the ability to memorize vocabulary.
• The three KELC families with newborn babies who will soon be baptized.
• Wisdom for Joe as he writes a curriculum for preparing military prisoners for reentry and reintegration.
• Jennie's witness to Hannah, that God would work in Hannah's heart so that she sees Jesus as her Savior.
GIVE THANKS FOR:
• Joe receiving access to the area army bases.
• Joe's completion of orientation at the army base.
• Jennie passing the beginner level language exam and moving on to the elementary level.
PRAISE GOD FOR:
• The many congregations and individuals who pray for us, encourage and support us
To support our work, you may send a tax-deductible gift to:
The Lutheran Church—Missouri Synod P.O. Box 66861 St. Louis, MO 63166-6861
Make checks payable to The Lutheran Church—Missouri Synod.
You may also send your gift to:
Mission Central
40718 Highway E16
Mapleton, IA 51034
Mark checks "Support of – Asher."
Gifts can also be given securely online through the LCMS website, on our online giving page.
Deaconess Kim Bueltmann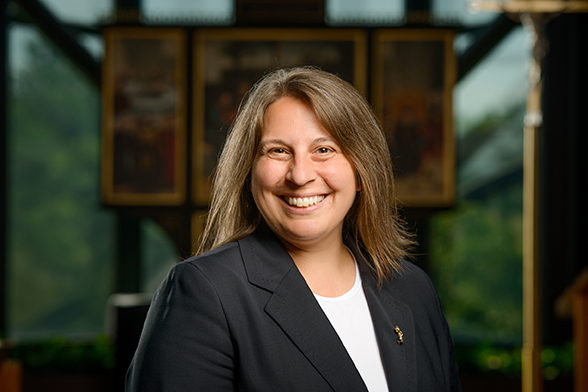 Giving Online: You can partner with the LCMS by making an online gift restricted in use to the support of KIM BUELTMANN.  Give Now
Rev. Dr. Jonathan and Deaconess Cheryl Naumann
Please Pray:
• giving thanks to God that Pastor Jonathan and Cheryl
have received their DR Visas and now have the
"Green Light" to be deployed to the field;
• that God would continue to move the hearts of His
people to provide prayer, financial support and
encouragement for Pastor Jonathan and Cheryl while
they serve in the DR;
• that Pastor Edward Naumann would be restored to
complete good health after having dengue fever in Sri
Lanka (where he serves as an LCMS missionary).
•that God will bless Pastor Gordon Naumann (and his
family) as he leaves St. David's Lutheran Church in
Cardiff, Wales, to serve at Trinity Lutheran Church
in Scarsdale, New York.
Tax-deductible gifts to support the work of Jonathan & Cheryl Naumann can be given:
+ By phoning the LCMS donor care line: 888-930-4438
+ By mailing checks to The LCMS, PO Box 66861, Saint Louis, MO 63166-6861
with "Jonathan Naumann – Latin America" on the check memo line
+ OR through a MISSION CENTRAL Adoption Agreement at
http://i.b5z.net/i/u/1461075/f/Naumann_Agreement.pdf
Elaine Filter
Serving Oasis For Orphans
Elaine Filter has been called to serve his people as a teacher.  The next season of her life takes her to southwest Kenya with an organization called Oasis for Orphans.  There she will train Kenyan teachers, develop and maintain literacy programs, and lead spiritual development programs for high school kids.
Elaine is originally from central Arkansas.  This is where her parents and only brother's family (nephew pictured) still live.
Elaine likes adventure, yoga, reading, hiking, dancing, singing, performing, and trying new red wine.
Elaine is fully supported through her generous ministry partners. To join with her visit this website
Save
904 total views, 0 views today