(Last Updated On: October 18, 2017)
October 14 and 15, 2017
Nineteenth Sunday after Pentecost
WORSHIP LAST WEEKEND IN GOD'S HOUSE: 207 
6:00pm – 44; 7:45am – 45; 10:30am – 118;
THE FOOD PANTRY IS LOW            
  Hygiene Items, Size 5/6 Pull Ups and Cleaning Supplies are needed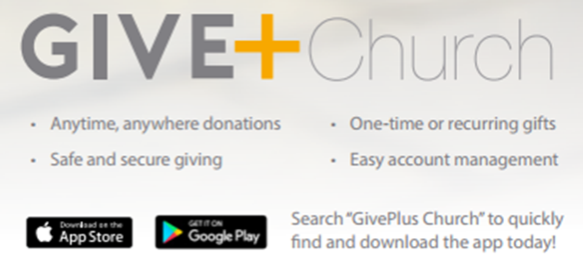 Prayer Calendar for the week of October 14-21: Jeff, Lindsey, Joshua & Kevin Wienke; Charles, Jodi & Colton Wightman; Jeff & Leslie Willliams; Paul Woltmann; Jason, Lisa,  Brena*, Jenna Young; Tim, Debbie, Brockton & Ashley Young; Norb & Liz Ziemer; Terry, Susan, Devynn & Korrie Ziller; Randy & Lynn Zimmerman; Linda Zumpf; Traci & Morgan Zumpf
History Cabinet Feature
Don Perkins
Holy Baptism: (10:30am) We celebrate with Adam and Leanna Sheahan and Derek  Rudy and Victoria Kelly Turner, on the Baptism of Dawsyn Lee Sheahan and Siena Leigh Turner-Rudy. The Godparents are Erin Sheahan, Kevin Hovlid, Robert Francis Busam and Rachel Trocchio. May God's Blessings continue with this family. 
Do you like to host parties? Serve delicious food? If you are interested in hosting FELLOWSHIP at 6:00pm before our Heart, Home, & Harvest Thanksgiving Eve service on Wednesday, November 22nd, please contact Tamara in the Music Department for details.
Collection is underway at St. John's for this year's Operation Christmas Child. There are so many ways to be a part of Operation Christmas Child. You can pack a box, donate towards the $9 cost to ship each box, or donate special items to be used in our packing party on October 22nd. Each week up to October 22nd, we will be collecting a special item of the week. This weeks item is Small Size Toys. Visit our Operation Christmas Child station in the narthex for more information and to drop off items, or visit samaritanspurse.org/occ
RING~RING                     Our new KIDS BELL CHOIR has just started! Children interested in ringing bells should come on Saturdays at 11:00am to Room102B. The Class is one hour long. If you have any questions, please contact Linda Zumpf or Tamara Kowalski.
The Adult Choir will sing for the 500th Anniversary of REFORMATION! Please join us to sing for this very special event! This special service will be at 10:00am on Sunday, October 29th!  There is only ONE church service that day.   Choir rehearsals will be:  Tuesday, October 24th at 6:30pm Saturday, October 28th at 9:00am Sign up outside Room 102! If you have any questions, contact Tamara Kowalski or Linda Zumpf.
The Adult Choir will sing for TWO Wednesday Advent services, December 6th & 20th. Join us in singing for these special services! Sign up outside Room 102!
Advent Adult Choir rehearsals will be:  Sat., December 2nd at 9:00am    Wed., December 6th at 5:45pm Wed., December 20th at 5:45pm  
Are you looking forward to a great high school experience?  Come see why a small school offers so many more opportunities than the mega-sized public high school.  Faith Lutheran High School offers multiple sports, several clubs and activities in a fun, Christian environment.  We're holding an Open House on Sunday, October 22nd from 1-4pm.  
The 14th FLHS Annual Gala will be held on Friday, November 10th, 2017at 6:00pm located at the D/Andrea Banquet Facility on Northwest Highway in Crystal Lake. Tickets are available at an early bird discounted rate right now until October 27th. You can order tickets online at www.flhsgala.org.
Member Highlights: Harold Gahl

Save
Save
Save
Save
Save
Save
Save
Save
221 total views, 3 views today