(Last Updated On: December 11, 2017)
December 9 and 10, 2017
Second Sunday in Advent

Comfort, Comfort Ye My People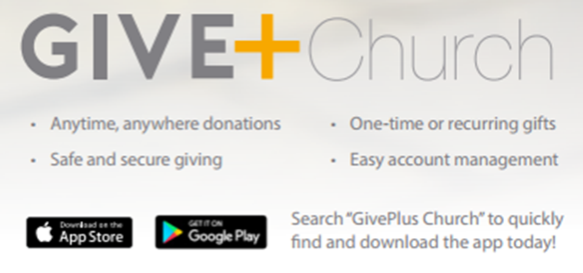 Prayer Calendar for the week of December 9-16:  Darlene Fritz; John Fritz; Karl Fritz; Molly Fritz; Paul, Nanci & Emma Fritz; Betty Frohling; Deborah Frost; Daniel Gahl; Harold Gahl; Michael & Michele Galante; Gary & Pam Gallaugher; Mitch Gaylord
PRAY 30 MINUTES A DAY
WEEKLY PRAYER NEEDS
Health Concerns
Gene Krueger
Chuck Dollman
Brian Ford
Other Needs
Lord, help us stop comparing our Advent season to any other family because we know you have ordained us for this family, at this table, and you have "good works prepared in advance for us to do" that are specific for us. We find meaning and joy in whatever life looks like because we trust Jesus for our lives. Even more, when we're seated with Christ, we worship you and take our eyes off ourselves. Because we're experiencing intimacy with Jesus, loneliness and disconnection fade and allow us to focus on blessing others. We can stop obsessing over ourselves and consider how we might serve and love best. When we're seated with Christ during Advent, we realize that you have sovereignly placed us right where we are for a reason this holiday season, and we can trust that you know what you're doing. Finally, when we're seated with Christ, we can reiterate to our heart that at all times, your peace, power, hope, and love are available to us in endless supply. As we take our seat with Jesus, we pray our holiday tables shimmer with your glory and that any joy and hope we've lost returns. May we overflow with spiritual gifts as we sit with you, Jesus. Amen
Your Own Needs
O come, Thou Rod of Jesse, free
Thine own from Satan's tyranny
From depths of Hell Thy people save
And give them victory o'er the grave
Rejoice, rejoice, Emmanuel
Shall come to thee, o Israel
St. John's donated 159.20lbs of food to our local pantry.
Volunteer at Feed my Starving Children in Schaumburg on Saturday, January 20th leaving St. John's at 12:45pm. Sign up sheet located in the lobby and the space is limited to 5 people.
It is that wonderful time of year again….SNOW! We are looking for shoveler's for St. John's. We are looking for the sidewalks to be cleared by 8:00am and before each service. Sign-Up sheets are located in the lobby.
St. John's will be the annual Congregational Assembly Meeting on December 14th, at 7:00pm. Everyone is encouraged to attend.
The Music Department at St. John's is seeking a CELLO.  We have a member that is proficient on the cello but does not own one.  She is interested in picking it up again and is willing to play for special services.  If you know someone who owns a cello and no longer plays it, or would be interested in donating toward the purchase of a nice, used cello, please speak with Tamara Kowalski.
JOY Group Touring All Aglow at Nicholas Conservatory on December 12th leaving St. John's at 4:00pm We are touring All Aglow at Nicholas Conservatory, then we will have supper at Baci's Kitchen on Perryville. Please sign up in the lobby. Admission is $8, $6 for those 65+. 
Reverse Advent Calendar-Instead of receiving a small gift, how about giving one? Find a bag or box.  Each day, place a non-perishable food item in it. During this Christmas season when you come to church bring the items with you so we can pass the blessings on to our local food pantry. How blessed we are to receive AND to give!
The Adult Choir will sing for ONE MORE Wednesday Advent services on December 20th. Join us in singing for this special service! Sign up outside Room 102!
Advent Adult Choir rehearsal is:  Wed. December 20th at 5:45pm
Christmas Poinsettia orders are due by December 11th. Order forms are located in the lobby.
Faith Lutheran High School is proud to present its Christmas concert on Monday, December 11th, 2017, at 7:00 pm in the church building at Faith Lutheran High School in Crystal Lake, IL (the historic sanctuary of Immanuel Lutheran Church). Seasonally themed music in a variety of genres will be performed by the Faith Lutheran High School Band and Chorus, directed by Mr. David Gottschalk. A brief presentation by the FLHS drama department, directed by Ms. Angel Szalonek, will be included. This concert is free, and a free will offering will be taken to support the FLHS music program. All are invited!
Member Highlights: Harold Gahl

Save
Save
Save
Save
Save
Save
Save
Save
Save
Save
Save
Save
541 total views, 3 views today